We are part of God's diverse family, creatively carrying on the work of Jesus through the power of the Holy Spirit.

Practically speaking, this means that we READ, PRAY, and OBEY.
We READ Scripture and PRAY as we discover what God is saying to us individually and as a community made up of people of many languages and cultures. Then we OBEY by following God's leading. As we take these steps, we grow in faith, hope, love, and unity with God and one another. We become equipped by the Holy Spirit to do God's work in the world, just as Jesus did.

We have experienced God's goodness in our lives, and believe he is offering the same goodness to you. Whoever you are, whatever your native language is, and wherever you are in your spiritual journey, you are welcome to join us.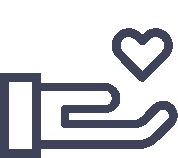 "Our trust is in God, who richly gives us all we need for our enjoyment." - 1 Timothy 6:16